Sabal in gold and purple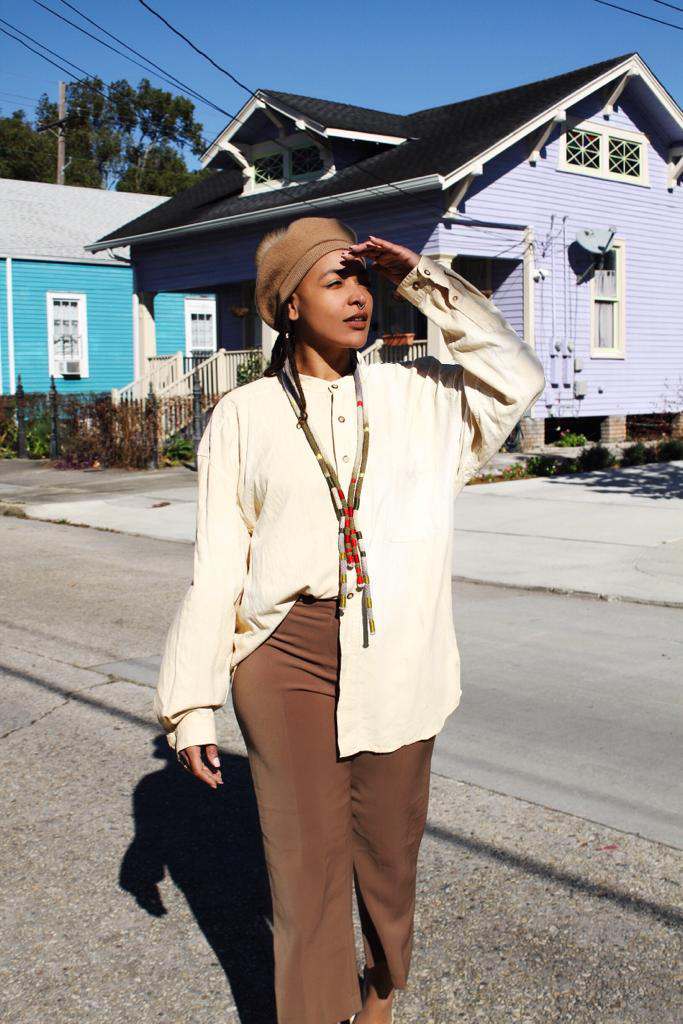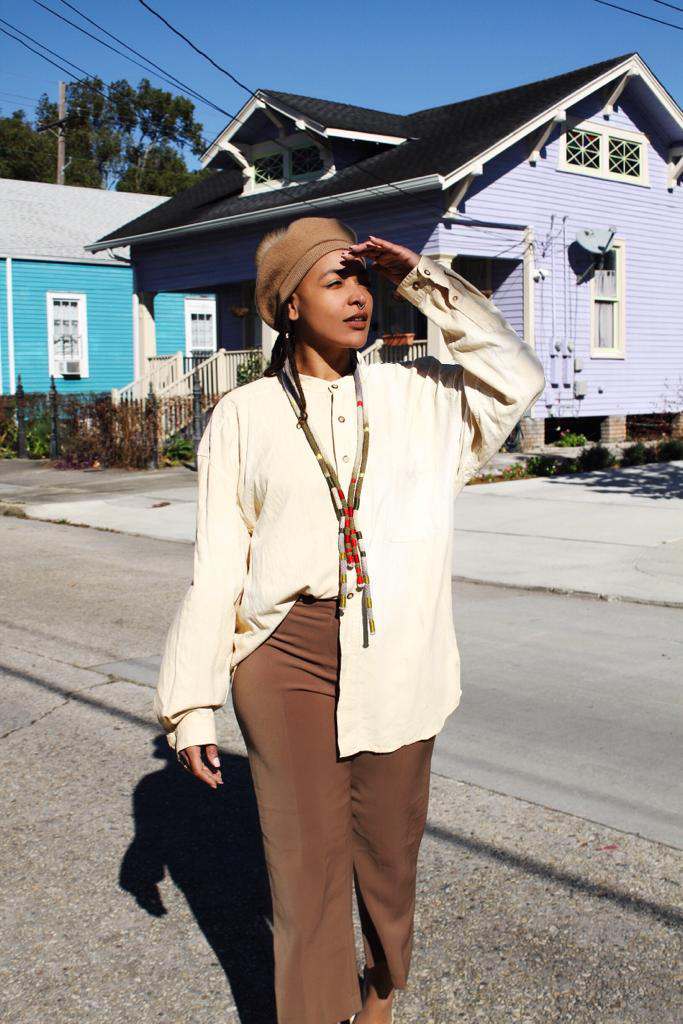 Sabal in gold and purple
The Sabal necklace (named after the palm commonly found in New Orleans) could be that necklace you've been waiting for. The length allows for more elaborate pattern and color play. It's easy to throw on and will electrify any outfit without overpowering (see the reference photos of Al Malonga wearing it with a simple blouse).
This very one is ready to be shipped. Do your blouse or shirt a favor :)
5/16" 100% cotton solid braid cord.

Hand-dyed in blue, yellow, and greeen tones.

Length: 20" drop from the shoulder.

Details: Gold, black, eggplant, taupe, and plum mercerized cotton yarn.

No clasp; sized to fit easily over the head.

Unisex.